Archive for the 'Etc…' Category
I had lunch with Robyn in February. She worked as an attorney at the corporate headquarters of my company and I looked forward to seeing her on all of my regular visits to the corporate center. Over lunch we rarely discussed work. Instead I learned about her family, her pets, her dating experiences, and the disadvantaged girl she had been mentoring for two years, advising her on classes, prepping her for SATs, reviewing her college admission essays, and helping to bring some normalcy to her troubled family life. I remember how proud she was when her mentee had been accepted at several colleges.
Two weeks later I was back at the corporate center attending a tax conference. Robyn had been one of the co-organizers of the event. She was filled with enthusiastic energy, especially about the team building scavenger hunt she had designed where our teams traveled to all parts of the corporate campus reading plaques and signs we might otherwise have passed by.
Two weeks later I heard that she was on medical leave. Robyn had been diagnosed with melanoma. We signed cards and contributed to gifts and celebrated the promotion she received while she was out on leave. I knew that melanoma was deadly but we both worked for a large pharmaceutical company with a strong oncology division. Surely that would somehow protect Robyn and help her to beat the odds.
Just three months later, on fathers' day, Robyn passed away. She was only 34. Her obituary listed not only the relatives who predeseased her and by whom she was survived but all her beloved pets both alive and dead. She told her family that she didn't want a funeral but a party at a later date to celebrate her life.
And there was a lot to celebrate in her 34 years. Memorials flooded the guest book from all the many people she had touched. In addition to memorials from cousins and childhood friends and colleagues, there were memories from the staff at her doctor, from the real estate agent who had given her her first tour of Indy, her landlord who had never met her in person but only on the phone, from her volleyball team mates. Everyone mentioned her smile, her cheerfulness, her devotion to her family, and her passion for making the world a better place. Like me, they all knew Robyn as a special person, even if they had only known her for a brief period of time.
Yesterday I learned something that Robyn would probably never have told me because she never bragged. In addition to mentoring the young lady for two years, Robyn paid her tuition for her first year of college. Following Robyn's example her family is establishing a scholarship fund in her name to help other disadvantaged students.
Quoting from Stephen King, "Some birds are not meant to be caged, that's all. Their feathers are too bright, their songs too sweet and wild. So you let them go, or when you open the cage to feed them they somehow fly out past you. And the part of you that knows it was wrong to imprison them in the first place rejoices, but still, the place where you live is that much more drab and empty for their departure."
My world is certainly more drab and empty without Robyn and her contagious enthusiasm and smile.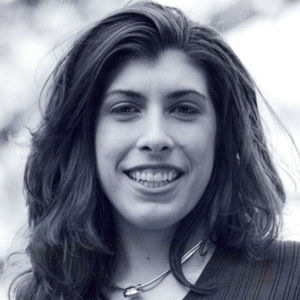 Abercrombie & Fitch doesn't sell clothing in XL or XXL sizes. If they want to lose out on a market of potential customers, so be it. My 6′ 4″ husband knows he can't find clothes in "regular" stores and shops at Big & Tall stores. I'm 5′ 2″ and not thin and I have found which stores carry petite in larger sizes. If that was merely the issue, there wouldn't have been the public outcry against the retail chain this week. The outcry was due to the company's CEO Mike Jeffries explaining that he purposely excludes larger size girls because he only wants "cool" attractive, popular, All-American kids to be seen in his clothes. And apparently this alleged group of kids are all of the size that he carries in his stores.
I've read several open letters to Mike Jeffries from women who did not fit that image when they were in high school. They expressed the pain that girls feel when they are bullied because of their size, or any other difference. The letters were eloquent and moving and there is no way I could add to them. So I'm not addressing my comments to Mr. Jeffries; frankly I don't want to talk to him at all. Instead my remarks are for girls everywhere.
Not being a certain size, or "All-American" (whatever that means), or not having lots of friends who are the the same size and have the same looks as you does not mean you are not cool. It does mean that you may not fit into the sizes offered by one rather nasty and narrow-minded retail chain. Fitting into those sizes and wearing that brand does not make you cool. It does mean that you happen to conform to the image of an adolescent body that a 69-year man envisions as wearing his clothes. That sounds more creepy than cool to me. That's what happens when you let your self-image be dictated by a bully.
Being thin does not mean that you are cool. Cool kids come in all shapes and sizes, some thin, some not, some American, some not. I think smart girls are cool. They go on to discover new things, to be leaders of their generation. Does anyone know what size Madame Curie was? I don't, but I know she earned two Nobel prizes. How cool is that? Does anyone know what size J.K. Rowling wears? Does anybody care? What matters is that she wrote wonderful books and got a lot of children reading and using their imaginations again. That's cool to me. That she became one of the richest women doesn't make her cool, but the fact that she fell off some lists of rich women because she donated so much to charity. Now that's cool.
A friend of mine's daughter heard about Mr.  Jeffries's cruel and bigoted comments and declared that she was going to get rid of her Abercrombie and Fitch sweatshirt. Taking a stand against a bully like him was cool, far more cool than the fact that she can indeed fit into his clothes. Courageous girls are cool. West Virginia high school senior Katelyn Campbell stood up to her bully principal by protesting an "abstinence only" sex education seminar which she describes as "slut-shaming" in spite of his threats to report her "bad character" to the college where she had already been accepted. That was way-cool. And none of the nation-wide articles about her mentioned what size or brand of clothing she wore.
Quote of the Moment:
"If you want to have good ideas you must have many ideas. Most of them will be wrong, and what you have to learn is which ones to throw away."
by Linus Pauling